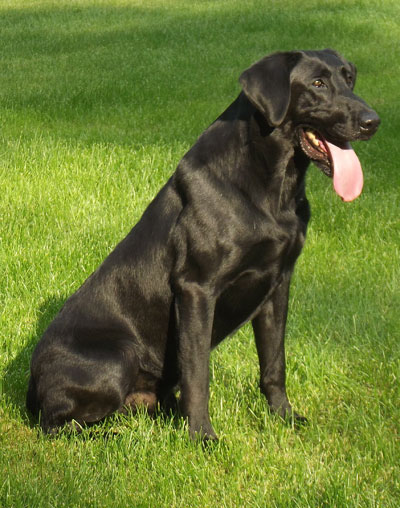 2014 NARC Finalist!
#4 Open Field Trial Retriever in 2013!
Carries Yellow
Greetings! We own and run retrievers in AKC field trials. We got our first retriever, a Chesapeake, in the early 80s as a pet and hunting dog, but it wasn't until the early 90s that we became interested in field trials and hunt tests.
Over the years we've put junior, senior, and master hunter titles on our dogs as well as QAA and ultimately FC and AFC. We also hunt our dogs on both waterfowl and upland birds as time allows.
We are excited to have two outstanding dogs that we are campaigning: FC-AFC Tru's Littler Cruiser and FC AFC Sundog's Maximum Pursuit. Cruise is an absolute joy to run in trials and an easy dog to train. To date, Cruise has 109 all-age points. Max just turned 5 and has his FC and AFC, has qualified for 6 nationals, and has over 48 all-age points. We will be collecting him soon and advertising him at stud. Please visit our "At Stud" page for details on Cruise.